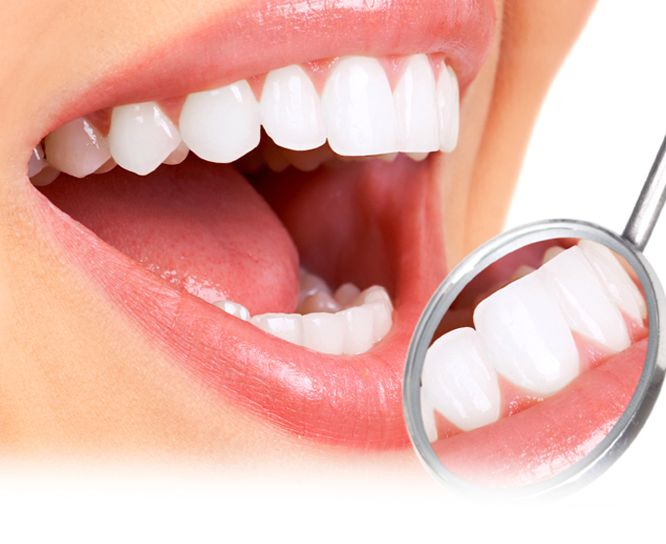 Teeth whitening
Why do we whiten teeth?
Many factors contribute to unwanted tooth discoloration. The most common cause is smoking. Diet also has a great influence on tooth color. Coffee, green and black tea, beets, red wine and many other foodstuffs contribute to undesired tooth discoloration. Some drugs, such as antibiotics, also have their impact.
There has recently been a strong increase in interest in tooth whitening in Western Europe and the United States. A shiny white smile has become an integral part of our life and a reason for success in all working areas. Today, a beautiful smile is very important. If you don't have a bright smile, it may affect your self-confidence, which in turn can have its impact on personal and public life. Our clients are offered several whitening methods, which can help to achieve the best results. Here we are talking about professional, at-home or combined whitening.
Our whitening methods do not damage enamel in any way. The only undesirable effect that can occur is the temporal sensitivity of your teeth. Still, it goes away in time (individual peculiarity of each patient).
The contraindication can be an allergy to some whitening material, bad oral hygiene, emotionally stunted patient, too many numbers of fillings, tooth decay in the frontal area and increased sensitivity. Whitening is also not desirable for patients after parodontological treatment and teens under 18. Kid's enamel is in the process of developing. It is not advisable for patients who have seizures, such as mental disorders, epilepsy, as well as any congenital or acquired damage of the enamel. There is an increased risk of tooth damage in the process of whitening in beauty salons. Unfortunately, staff in such institutions is not always well-trained.