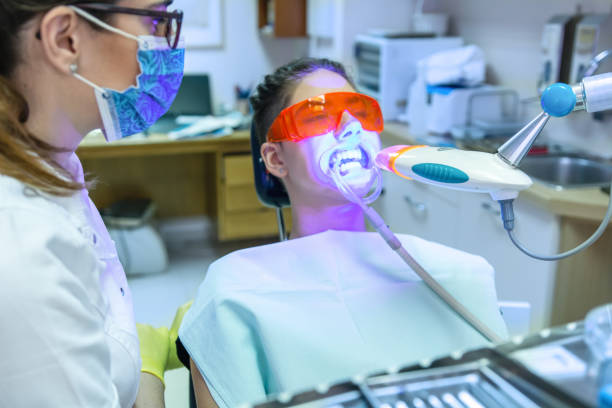 Why do we whiten teeth?
We offer an effective solution to unwanted tooth discolouration! Smoking, diet, coffee, tea, antibiotics and other factors can cause your teeth to lose their white color. Our dental clinic can help you get a bright smile with several whitening options.
Our clinic offers a variety of whitening options, including in-office, at-home, or combination whitening. Our professionals are trained and qualified so they can provide you with the best care. Teeth whitening is also contraindicated for children and teenagers under the age of 18 and for those with certain medical conditions.
We guarantee safe and effective teeth whitening. Contact us today and get a bright smile that will boost your confidence!